Holiday Accommodation: What's Available For Your Budget, Tastes and Needs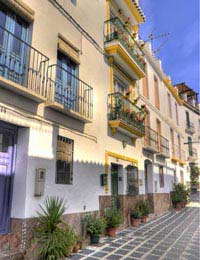 When taking a trip abroad, most of us don't really put as much thought as we could into what kind of accommodation we really need or what options are available to us. Many of us even leave it till the last minute. Sound familiar?
A lot of people are happy to spend a few extra pounds on lodgings that are perhaps higher quality than they really require, mainly for the sake of safety and security.
If you're travelling with children, for example, then it is paramount that your accommodation is not only comfortable and secure, but family orientated, and capable of offering you real assistance in an emergency.
However, for more independent travellers, thinking in advance about what your trip is going to entail can really help you make some clever choices when it comes to where you stay. If it's relaxation and pampering you're looking for, a holiday in the sun with no possibility of any stress, then you'll want to get the best accommodation your budget will allow.
If it's a city break on the other hand, you'll probably use your accommodation as no more than just a place to sleep. With these considerations in mind, you can decide how much of your overall budget to devote to lodgings. Here are a few ideas to inspire you.
Family Accommodation
Whether it's a hassle-free holiday in the sun or a city break incorporating a bit of cultural education for the kids, the required budget for a family holiday can quite quickly run into the thousands before you even step off the plane.
If you want to be able to truly relax with the knowledge that the kids can come to no harm, that no-one will be bored, that meals are taken care of and that you don't have to stray out of the hotel complex if you don't want to, then a package deal is probably your best option.
However, taking the whole family on a package holiday during the school holidays is always going to be expensive, no matter what kind of deal you find, so why not consider self-catering? Short term rental apartments usually offer much better value for money than hotels, and having the facilities to cook if you want to can actually be more convenient. You'll have much more space to make a mess in and much more privacy, and if you do have any problems there is usually someone you can call.
Business Trips
Presumably, the reason for your business trip is of enough benefit to your company to warrant the cost, so spending a little extra on the kind of accommodation that will leave you feeling refreshed and ready to face the world every morning is actually an investment. Added to this, such facilities as wireless internet, an outside telephone line and 24-hour professional and efficient staff to support you are great advantages. The location is also a very important factor if you're on a tight schedule.
Out on the Town
If you're with your significant other and/or a group of friends looking to enjoy a trip that will leave you needing another holiday, then aim for cheap and cheerful in a central location. Hostels, Bed and Breakfasts and hotels up to the low end of the three-star category are probably your best bet. The most important things are that you have quick and easy access to where you want to spend your time and that you can have the liberty and the privacy to treat the place as you would your own home.
The cost of accommodation in various parts of the world greatly depends on many factors, so to find out what you can afford requires a little tentative research, but it's also worth thinking about what you actually want from your accommodation.
You might also like...