Ten Tips to Save Money on Holiday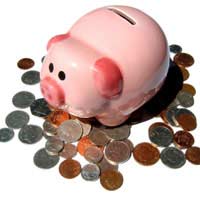 Holidays are the ideal time to relax, rejuvenate and splash out some hard earned cash. But many people do come back from holiday with a large dent in their bank accounts. Use these ten tips to save money on holiday and cut out unnecessary spending.
Book Your Own Holiday
Save money by booking your own holiday online rather than using a travel agent. Flights and hotels can be booked online for a fraction of the quoted travel agent price. Remember, the earlier you book the lower the price will be.
Consider Your Destination
There are certain countries, especially in Eastern Europe, where the British pound will go a long way. You may never have considered locations such as the Czech Republic, Hungary or Croatia but you will get a lot more for your money. Hotels and flights to Eastern Europe are inexpensive and these destinations make for the ideal weekend break. A good meal for two with drinks can be less than five pounds in destinations such as Prague.
Avoid Airline Extras
If you are booking your flight online then avoid the many extras that can be added and will cost money. These extras can include extra luggage allowance, priority booking so that you can board a flight before others, travel insurance and checking-in at the airport. Checking in online does not cost anything whereas if you book online and then check in at the airport you will usually be charged.
Shop Around For The Best Exchange Rates
Always look for commission free signs when you buy your holiday money. Many will say commission free but the small print will then reveal this to be true only if you buy a certain amount of foreign money. Avoid exchanging currency at the airport as you will not get the best exchange rates.
Watch Out For Credit Fees Abroad
Using your credit or debit card abroad can leave you with a nasty shock when you return home. Most banks will apply transaction fees when converting currency you have spent abroad. Find out from your bank exactly how much they charge before you travel. There are certain cards that do not charge fees for this type of service.
Don't Use Credit Cards For Cash
Withdrawing cash abroad from ATMs using credit cards can also cost money in fees. Interest will start occurring from the day you withdraw the cash. Debit cards are a better option when withdrawing cash abroad. Again, check with banks before leaving home and look around for the best credit card deals before travelling abroad.
Do As The Locals Do
Major tourist cities such as Paris, New York and Dublin will all have their city centre tourist hot-spots. However, although these tourist spots will be the place to see the sights they will also be the place tourists are most likely to be fleeced. Restaurants, bars and cafes hike up their rates to double and sometimes triple the usual rates. Eating and drinking in the tourist hotspots will cost a lot of spending money so stick to places that are favoured by the locals.
Haggling Saves Cash
British people do not like to haggle; they don't do it in the shops in the UK so why do it abroad? But haggling with traders in certain countries is expected and paying the marked price is not wise. For example, if you are buying a carpet in Turkey you can be charged more than a £1000 but not if you barter over the price. It's a little known fact that these carpets are sold to large department stores in the UK for a fraction of the price sold abroad. Haggle and walk away if the price will not be lowered.
Avoid The Street Merchants
Many holiday makers have been fleeced by the street merchants. Whether it is gambling on tic-tac-toe or buying tacky holiday souvenirs that are hidden in cupboards once back home. Don't be scared to firmly say no to those vendors who pester for your custom. There are certain countries that are worse than others when it comes to fleecing tourists. A quick internet research on your intended destination should show you the areas to avoid.
Don't Buy Gifts On Flights Home
Airlines will make money from those who decide to buy gifts using foreign currency on the way home. They will convert the foreign currency into British money and charge a currency conversion rate. This fee is not usually mentioned in their in-flight magazine. If you must buy gifts on the way home then pay with sterling and avoid the extra conversion fees.
You might also like...
Oh. Thanks for your tips. So from your article, it is better to go directly to the web site of the airline and the hotel rather than using a travel agent.
Kelly Rogers
- 18-Sep-13 @ 7:45 AM