Spotting a Bad Deal on Holiday Accommodation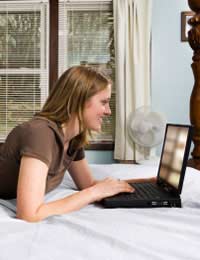 Finding out all about the hospitality industry in your chosen destination is a time consuming and often fruitless task, but there are a few things you can do that might just save you from shelling out too much. Learning how to read between the lines and spot a bad deal on accommodation can be the difference between a great holiday and a very costly disaster.
As in any area of any industry, some hotels and guest houses are good and some are bad. Some offer a truly warm welcome, great hospitality, cordial service and overall value for money; while others are just out to make a quick buck from susceptible tourists.
Then there are the horror stories – hotels where they are simply clueless in every aspect of hospitality; criminally dirty hotels with cockroaches climbing the walls; hotels where the staff and owners conspire to rob their guests.
Tell Tale Signs
The most essential thing to do is to read independent traveller reviews of any hotel you're considering online. This is the only sure fire way of knowing if the hotel is a serial offender. Type the name of the hotel and the word 'reviews' into a search engine and you should find what you're looking for. Be sure to read several reviews, not just one or two, because bad hotels submit fake reviews! (Also, at the end of your trip, do your part and submit a review yourself for the benefit of other travellers!)
Aside from learning about how good or bad other peoples' experiences were at any given hotel, the reviews you read should give you useful information that you can compare with that which the hotel publishes on its official site. If someone has booked a room on the basis of something they read on the website and then found that something to be untrue, they'll write about it. Comparing what people say with what the hotel publishes online gives you an idea of just how much the hotel is prepared to stretch the truth.
Another way to judge how truthful a hotel is with regards to its web marketing is to check their location by consulting a map. If you find their description to be off the mark then that's a fair indication of their honesty in other areas. The simplest way online is to type the full address (including the country) of the hotel into Google and hit enter, then click on 'Maps' in the top left corner. You should get a map of the area with an arrow pinpointing the address, which you can then zoom out of to get a perspective of where exactly it is in relation to where you want to be.
Booking with a Credit Card
It has become the norm these days to book accommodation online. The convenience of credit cards makes life so much simpler – every transaction is recorded and traceable, no deposits are necessary, there are no currency issues and everything is fast and easy. But dealing with a small to medium sized company such as a hotel is not the same as booking a flight with a major airline or buying items at a large department store.
It's not in large companies' interests to scam their customers for a few hundred pounds, but small businesses can stay under the radar, quietly overcharging their clients and then claiming it was an error or that it was in the small print if they get caught.
For this reason it's essential to make sure you have a good feeling about the people you're about to give your credit card details to. If you do happen to have a bad experience, don't be intimidated by ranting hoteliers and don't think that it's a wasted effort to try and pursue some kind of compensation via your credit card issuer. Use the best quality card you have, even if you have other cards with lower fees – the more the card issuer values you as a customer the more strongly they are likely to argue your case with the merchant.
You might also like...