Hotel Websites - What to Look Out For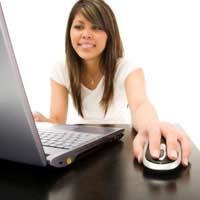 When searching for accommodation, the first place many of us look these days is on the internet. The world wide web is without doubt the greatest and most convenient single resource available to us for information on absolutely everything, but many of us are not as au fait with the trapdoors of this great labyrinth as we would like to be.
Unfortunately, because of its very nature, it can be a jungle of misleading information as much as it is a fountain of knowledge. To see the internet as one single authoritative resource would be a grave mistake – it's much a reflection of the real world. In other words, you shouldn't believe everything you read.
A common misconception is that 'they couldn't publish it if it weren't true'. Unfortunately that's not really the case in these early stages of the age of communication. Shops have to sell at the prices they advertise, products must do 'what it says on the tin' by law, but on the internet, there's simply too much out there to regulate; too many ways around telling the truth, the whole truth and nothing but the truth. The key point to remember here is that businesses only publish what they want you to know.
Reading Between the Lines
Try to be conscious of what is left unsaid rather than the poetic and flowing prose and evocative adjectives that embellish the bare facts. For example, a wireless internet connection for hotel guests is a fairly big selling point. You can safely assume therefore, that if the hotel in question offers this service, they'd advertise it on their website. One thing they certainly won't do is state that they don't offer it.
As for the location, look at the address on a map, taking into account the scale, and see for yourself whether or not it's "a stone's throw from the beating heart of the town".
Quality of the Website
They say you can't judge a book by its cover, but how any company presents itself online is a fair indication of how professionally it is run. Small to medium sized accommodations may not have the time or budget to invest heavily in their online marketing and can therefore be forgiven for having a site that looks a bit shoddy, but any hotel that is ranked four-star or above has no excuse. So what constitutes a good quality website?
First of all, there should be a version of the site in English and it should be well written – if the hotel is too tight to pay a mother-tongue copy writer or translator then they're likely to skim on other things such as cleanliness and the quality and choice of facilities and services available. A good quality website should also load up quickly, although this can be highly affected by your connection speed. There should be an abundance of good quality photographs and the site should be easy to navigate around.
The design should be slick and stylish and impress you instantly, while extra features such as an online video and regularly updated pages offering information on events and special offers also demonstrate a commitment to quality.
Booking Online
When it comes to submitting your credit card details to an online booking system, always read the small print. The usual procedure with hotels that offer instant confirmation is that they take your card details as a guarantee instead of a deposit, but do not charge you until you check out at the end of your stay.
Check the cancellation policy – it's usually no more than 48 hours notice. Check that all extra costs and taxes are included. Finally, when entering secure pages, check that the little padlock symbol appears at the bottom of the page – this denotes that the page is indeed secure from prying eyes.
Remember, never give your credit card details to any organisation or business if you have the slightest doubt about their integrity; and never ever send your card details via email.
You might also like...