Book Your Own Vs Using a Travel Agent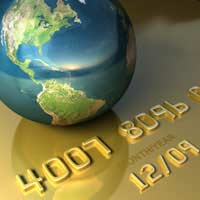 For many people the travel agent will be the first point of call in the holiday booking process. However, the Internet has some significant cost-saving advantages when it comes to booking your own holiday.
Eliminate Travel Agent's Fees
Travel agents are experts on holiday and can give some of the best advice on holidays tailored to the customer. This does not necessarily mean you cannot arrange a similar holiday yourself. By booking your own holiday you will be able to eliminate the travel agent's fee and it will also mean a greater amount of choice. Travel agents have their own hotel and flight selections but booking via the internet yourself will widen your options.
Holiday Booking Basics
When you book your own holiday the two main factors you will be booking will be the hotel and the travel arrangements. These two factors are where the Internet becomes extremely useful. Book the hotel yourself and your hotel choice becomes unlimited. Travel agents will recommend certain hotels but the internet allows you to browse thousands more not offered by travel agents.
Booking A Hotel
There are many online companies that deal specifically with inexpensive hotel bookings. This does not mean cheap or bargain hotels. This does mean you can find excellent accommodation at a fraction of the price that you would pay through travel agents. Internet hotel sites can offer massive reductions on room prices and can still be tailored to your exact hotel requirements.
Read The Customer Reviews
An important part of the Internet hotel sites are the customer reviews. Customer reviews will give you an idea of exactly what to expect from the hotel you are considering staying at. Photographs of the hotel should always be included but customer reviews are essential reading. Look out for multiple bad reviews of hotels and avoid these hotels. Check the reviews of one hotel on different hotel sites to obtain an honest account of your chosen hotel.
Choose Your Location
The closer your hotel is to the centre of a city, for example the centre of Paris, the more likely the price will be higher. However, outlying districts are usually only a short distance from city centres and the hotel prices can drop significantly. City centres are considered tourist traps and the hotel prices will always be higher than outlying districts. Again, check customer reviews on hotel sites for journey times to city centres; the difference may not be much but the hotel bill should be lower.
Booking Your Own Flights
As with hotels there is one golden rule when booking flights that should save money; always book as early as possible. There are numerous budget airlines available that now fly all over the world and the earlier the booking is made the cheaper the flight should be. Certain well know budget flights can be booked for less than ten pounds to popular destinations such as Paris, Belgium and Spanish resorts if booked early enough.
Airport Location
A tip to remember when booking with budget flights is to check the location of the airport. With certain airlines you will pay less but you could find yourself flying into airports that are nowhere near the city centre. This can sometimes add on at least an hour to the travel time and extra travel costs. Those who are flexible with their time may not find this too much of a problem but others should consider paying a little more to fly into city centre airports.
Off Season Travel
Booking your own flights and hotels during the off season can bring excellent savings. Hotel prices plummet during the low seasons and first class hotel rooms can be found for a fraction of the price normally charged during the high season. Consider destinations where the exchange rates are good and you will save even more money.
Eastern European cities such as Prague have fantastic five star hotel rooms for as little as £20.00 GBP per night. The exchange rate is such that a meal for two with drinks can be less than £5.00 GBP.
Booking your own holiday may take a little more research and time than popping into the local travel agents. However, research is part of the fun when it comes to choosing the hotel you would like to stay in. Booking your own holiday will also save a great deal of money that can be put towards an extra holiday or holidays throughout the year.
You might also like...