How to Find a Good Deal Using a Hotel Portal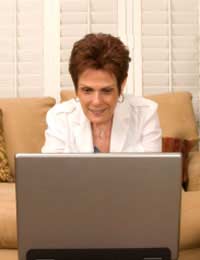 We'd all love to find a great deal on accommodation when we take a trip, but where do we start? No matter how good a hotel or guest house we find at how good a price, there's always that lingering, irksome thought in the back of our heads, "I wonder if I could have got an even better bargain."
The cheapest way to book your accommodation these days is online through an intermediary such as a travel agent or a hotel portal. Having everything fully automated reduces administration costs, and since hoteliers and their staff are not usually experts on online marketing, they're happy to let others do it for a small commission.
What Exactly Is a Hotel Portal?
A hotel portal is a website that has listings of hotels; separated into categories such as location, price per night and star rating; and an online booking system through which you can reserve a room securely. Marketed in such a way that makes them easily visible online, typing such a phrase as 'hotels in (city name)' into a search engine such as Google will bring back pages and pages of portal sites. Most portals have filtering options so that you can, after a few clicks, bring up a choice of hotels within your price range and in the right location.
Given their strong negotiating power, the bigger companies tend to offer the best rates - often undercutting even the hotels' own official rates. They can force hotels to knock the prices down simply because they sell so many of their rooms.
Real Time Booking
Some portals can also filter out the hotels in their listings that have no rooms free on the dates of your trip – these companies have an allocation of rooms given to them to sell by the hotel. These portals can offer you the possibility of instant confirmation on your booking. In other words, you don't need to call the hotel or wait for a response by email, the whole booking process takes place online in about 10 minutes.
These bookings are guaranteed by your credit card rather than a deposit, and the norm is that if you fail to show up they'll charge your card for the first night of your reservation (always read the terms and conditions).
If, on the other hand, you show up and they don't have a room for you, they're obliged to find you alternative accommodation of the same standard at the same price. It's not uncommon in fact, for hotels to purposely overbook and farm guests out to neighbouring hotels.
If you spot a really good deal worthy of your shortlist, try and make a booking before you continue searching. You can go through the entire booking process right up to the point at which they ask you for your credit card details. The reason for this is that portals sometimes appear to offer extremely low prices, just to get your attention, but then state that the hotel is full when you try to book.
Information Published on Portals
The down side with hotel portals is that often, much of the information about each hotel in their listings is assumed, and therefore inaccurate. Exactly where the blame lies in such cases is a very grey area in which all of the suspects are likely to exercise discretion on each other's behalf. Once you're there it's too late, so it's advisable to delve a little deeper to make sure the hotel meets your requirements. If it seems too good to be true, it probably is.
The only truly reliable source of information is the hotel's official website and the key to finding out what you want to know is not in what hotels choose to write on their websites but rather in what is omitted. If there's no mention of a particular service or facility, then you should assume that the hotel doesn't offer it.
Comparing Portals
Once you've found a few candidates for accommodation, compare different portals' prices. This can be done quite quickly by typing 'Hotel Comparison' into a search engine and bringing up services that do precisely that - a survey of various portals' prices for any given hotel. Enter your hotels' names one by one and you'll see that different portals offer the best prices for different hotels. Portal A may offer the best price for Hotel 1, while Portal B offers the best price for Hotel 2.
A little searching around can bring back some great options and give you a greater understanding of what you can expect. Remember though, always read as many reviews as possible of the hotel on the online independent traveller review sites and never give your card details to any hotel that you feel dubious about.
You might also like...