How to Find Accommodation Online Easily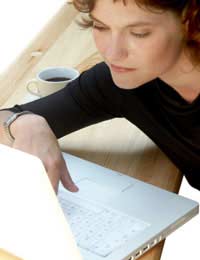 One of the biggest costs of any trip is that of accommodation and naturally, you want to find the best possible deal for your money. But what's the best way to go about it, to make sure you've explored all the possibilities and aren't missing out on a really good bargain that's hidden in that forest of confusion that is the internet?
The world's most popular places are absolutely abundant with hotels, guest houses and short term apartments or villas to suit all budgets, but that's precisely the problem - where do you start?
Where to Look Online for Accommodation
Such is the competitive nature of the industry, that simply typing in a place name or even an event into a search engine will bring back numerous links to hotel portals - websites that list hotels and guest houses and allow you to filter out unsuitable options.
This can be irritating and even confusing, but portals are the best place to start as they give you an instant idea of what's available for your budget and what you're likely to get for your money. Portals do not, however, contain comprehensive listings of accommodations.
To find more comprehensive and unbiased accommodation listings there are several places you can look:
Local Tourist Authority: By typing these words into a search engine along with the words 'official site' and the name of the town, you should find the government office concerned with tourism in that area. If at first you have no luck, try some slight variations of the search phrase. On the local tourist authority site you should find a fairly comprehensive list of accommodations in that jurisdiction, along with practical information like the address, phone number, official website and star rating of each one.
Wikipedia: Typing the name of any town of reasonable size into Wikipedia - the largest free encyclopaedia available online - brings up some useful information about the place including a list of accommodations, separated into categories of 'budget', 'mid-range' and 'splurge', with contact details and a brief, theoretically unbiased description.
Dmoz: Also known as the Open Directory Project, Dmoz is an abbreviation of 'Directory Mozilla' and is one of the largest unbiased directories of websites on the internet. A bit like a world wide version of the Yellow Pages!
What to Do Next
Once you've filtered out the choices that are unsuitable - i.e. those that are too expensive, too cheap, too far out, etc - you can make a shortlist of names. Once you have a shortlist, put the first name into a search engine along with the city; for example, 'Hotel ABC Barcelona'.
By doing this you'll get a list of the portal sites that have the Hotel ABC in their listings. This will allow you to compare rates between different portals and get a general overview of what the hotel has to offer from several sources instead of just one.
You should also come across the hotel's official site sooner or later. The official site, though often lacking in information, is the most reliable source, though by no means is it likely to offer lower rates than the portals. Continue the process for each name on the list.
The above procedures may seem complex but it's well worth spending an hour or two just to know how the land lies. The alternative is booking at the first available option and chancing pot luck.
Finally, before you book with a hotel, guest house or any other form of accommodation, look up previous guests' reviews of it online. Reviews exist online for every accommodation in the world that is older than a few months. Be sure to read several, preferably nine or ten, as many hoteliers write fake positive reviews. And remember: get online afterwards and share your accommodation experience, good or bad, with other travellers!
You might also like...