Volunteering While Abroad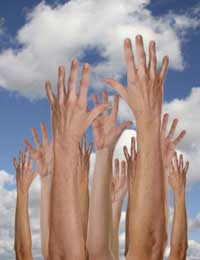 Voluntary work abroad has become something of a traditional rite of passage in Britain. Almost 1 in 4 18-25 year-olds now take a gap year off to go abroad, often doing voluntary work, and older people have begun to get into the habit too. Literally hundreds of organisations have sprung up to cater to this demand.
Voluntary Service Overseas (VSO)
The VSO is probably the best known volunteering organisation in Britain. At any one time, it usually has more than 1000 volunteers deployed abroad. They don't take anyone, though. In fact, they're rather selective. Most of their volunteer positions require some years of professional-level experience, so if you're hoping to hook up with them just after you've finished you're A-levels, you may be in for some disappointment. Recent graduates may be in with a shout, but only if they have graduated in fields where there is a desperate demand : for example mathematics.
The VSO does operate some shorter-duration youth programmes for those less qualified. But you will need to do some fund-raising to finance the trip. It's also worth noting that with the VSO and with other non-commercial volunteering organisations you will usually only have limited or even no choice over where you actually end up going. For some, this is off-putting, although you can be confident you will not be sent anywhere dangerous.
Other Volunteering Organisations
There is an enormous variety of organisations offering overseas volunteer opportunities. Naturally, most of these positions are in the less developed parts of the world, although it is possible to find some elsewhere too, even in North America for example.
Many positions combine elements of an adventure holiday with activities intended to be useful to the indigenous community. The significance of each element can vary quite considerably from one opportunity to another so you really need to decide how important the charitable aspect of the whole thing is to you.
Room and board in the country you volunteer in will obviously cost money. Many volunteering organisations will expect you to help defray these costs with a financial contribution. This can come either directly from your own funds, or indirectly, from funds you raise from donors.
Volunteering organisations often have experienced fund-raisers who will give you advice on how to go about fund-raising on your own, through holding local events and doing sponsored activities, for example.
Finding a Genuine Volunteer Opportunity Overseas
Inevitably, the money factor has corrupted the volunteering landscape somewhat. Some of these apparent do-gooder organisations now operate primarily from commercial motives, making profits from those who volunteer. Nothing wrong with that, you might say, if the volunteers get the experience they want : seeing the world while helping others less fortunate.
The problem is that often this doesn't happen. Volunteers are sent to perform activities which have very little real value and help no one. Indeed, in the worst cases, with poor international co-ordination, their arrival may come as a complete surprise to the local organisations concerned.
Calling this practice "volontourism", the VSO in 2007 suggested that many of the young people who go on these trips would actually be much better off just going back-packing instead. That way they would gain experience of the world, broaden their horizons and not risk ending up a square peg in a round hole somewhere in the Third world.
So how do you tell the serious operators from the cowboys? There are certain things you should look for :
Are you interviewed or assessed in any way to determine your suitability for an overseas volunteer position?
Will you be given any training in advance?
Is it possible for you to speak to other people who have done overseas volunteering with the same organisation?
These are the kinds of things you should bear in mind. Partly in response to the problem of cowboy operators, some of the more reputable organisations have started to hook up with one another, forming associations with their own codes of conduct and customer guarantees. One, for example, is the Year Out Group.
Volunteering Abroad – Conclusion
Volunteering overseas has become popular for a reason. It can be a life-enriching experience in which you build up valuable skills while helping those less fortunate. You just do need to be a little selective and exercise your judgement about which opportunities are worthwhile and which are not.
You might also like...