Car Hire: What to Look Out For and How to Get the Best Deal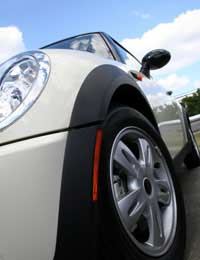 If you're looking to explore a particular region or do a tour of a country that encompasses several cities, you may be considering hiring a car. Car hire is a massive part of the tourism industry and it's really not as expensive as it seems - especially when you consider the considerable difference it makes to your trip. Having the freedom to go where you please, when you please and being able to change your mind on the way and go somewhere else, all without having to kow-tow to a less than efficient public transportation system, can really make your trip.
But there are risks involved. The most obvious risk to your person is that of having an accident because of an unfamiliar road system or traffic law, bad quality roads or crazy foreign drivers. But if you're a competent and experienced driver (regardless of what your partner says) and drive carefully over unchartered territory, you should be safe enough.
Getting Taken for a Ride
However, there's also a financial risk - that of getting (and please excuse the pun) taken for a ride by a car hire firm. There is a high demand for hire cars in the tourism industry - especially in those areas where hiring a car is very common like rural France or Italy - and as we've mentioned several times on this site, where there are tourists, there are parasites looking to exploit tourists.
Unscrupulous car hire firms are like cheap nasty hotels. It seems that they offer a great deal for the budget traveller, undercutting their big name rivals, but you soon find out that you get what you pay for. Like cheap hotels, they are small to medium sized companies without a public image to protect, and like cheap hotels, they take authorisation in advance to charge you later on if you fail to leave things precisely as you found them.
What to Look Out For
Always check the car for damage thoroughly before you take it away and make sure it has a full tank of petrol. If anything is amiss, point it out immediately.
Always read the small print (note - if the contractual documents are not available in English then walk out the door!). One common problem is that many online car hire websites have partners in various regions. Sometimes partners get into litigation whereby one refuses to pay the other their share, and this can result in the customer being charged twice.
The Good, the Bad and the Ugly
The usual way to hire a car nowadays, as with many things, is to book it online securely with a credit card. Booking in advance usually allows you to get a better price than just turning up at the office and saves the company in administration costs. But the internet can be a bit of a jungle when it comes to deciphering which companies offer the service they promise (the good), which offer a simply poor quality service (the bad), and which are outright con-artists (the ugly).
How to Get a Good Deal
A good deal, as far as car insurance is concerned, is not just getting what you need for a reasonable price but also top quality after-sales service. A well known, preferably international company with a fleet of thousands of its own cars (not partners in other regions) is the best option to go for. You can still get a very cheap deal if you shop around, even with the biggest names.
Many of the more reputable car hire companies have affiliations with airlines these days. You can often get a great discount by first going to an airline's website and then clicking on their car hire partner's link. This way they assume you're a customer of the airline and therefore give you the discount accordingly.
Always go for the maximum insurance option if you're driving around a foreign country for any length of time, get spare keys if you can, and remember to be on your guard against thieves, obscure traffic laws and most of all, crazy foreign drivers!
You might also like...