About Our Site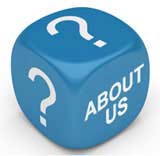 FinanceTravel was formed to offer a unique reference point on how to manage your travel finances.
Finding the best way to finance travels or holidays can be bewildering but Finance Travel is designed to take the hard work out of any holiday.
Finance Travel should be your first point of call if you are planning a trip or taking a holiday. This site will give accurate and relevant information on how you can save money while abroad. Most trips are planned in advance and the same careful planning should be used with your travel finances.
The Finance Travel website will provide you with the answers whether you are trying to find inexpensive hotels, considering working in a foreign country or simply hiring a car abroad. The information provided on Finance Travel is vital whether you are travelling on a budget or looking to get the best package holiday deals.
Safety abroad is of paramount importance and Finance Travel will show you the tourist traps to avoid as well as the common holiday scams to look out for. The articles on this site are essential reading material before you set out on any holiday or trip.
Finance Travel will also show you how to manage your money back home while you are away, and give advice on issues such as travel insurance. Before you book a holiday online make sure to read how to spot the best internet holiday deals. Information on finding the best holiday bargains is something that the travel agents will not usually inform the public of.
This site provides invaluable information designed to take the headaches out of finance issues when travelling abroad.

Related Articles in the 'Site Information' Category...