How to Avoid Being Scammed Abroad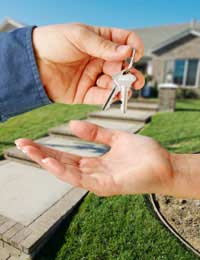 It's never nice to come back from holiday and realise that somewhere along the way you have been scammed. Avoiding the scammers takes common sense and the ability not to succumb to the temptation when something looks like a bargain.
Street Gamblers Abroad
Gamblers who set up on the streets abroad and play various versions of tic tac toe with shells and cards should be avoided. This is a well known scam designed to part unwary or drunk tourists from their money. The conmen will let an onlooker win a few hands to entice others to play. Using slight of hand or simply the "take the money and run ploy" as the police are coming, the conmen will soon have the tourist's money in their pockets.
Timeshare Property Salespeople
Not always a scam but definitely one to be avoided are the timeshare property sellers abroad. Even if the holiday maker is genuinely interested, the timeshare seller will not be happy unless they receive a signature. Timeshare salespeople abroad use persistent sales techniques to wear down the unwary holiday maker. Never sign any contract abroad and never hand over any money. There are strict guidelines regarding the selling of timeshare properties and no money should ever be exchanged abroad.
Timshare Sellers And Prizes
Timeshare sellers have many tactics to get unwary people to a timeshare presentation. A very common tactic is to take part in a simple questionnaire with scratch cards as a thank you. Low and behold you will win on the scratch card but you will need to pick the prize up via details from the people who conducted the survey. This whole scam is designed to get unsuspected holiday makers to a timeshare presentation. Walk away if you suddenly win a prize, no matter what the prize is.
Giving To Charity
It's sad to say but a number of unscrupulous people who claim to be collecting for charities are actually collecting for themselves. Major cities abroad will have people who claim to be collecting for charities or for worthy causes. They will usually have no more than a single photocopied sheet and will not be able to present identification if asked. They may also stand in groups outside of tourist sightseeing attractions. Avoid like the plague and do not give money.
Avoid The Red Light Areas
Major Cities such as Amsterdam, Prague, London and Paris do have tourist spots known as red light areas. These areas are well known as the lively parts of town and are tourist attractions. A common scam is for "greeters" from clubs to entice unwary tourists in with offers of cheap drinks and "lovely ladies to meet". Once inside these establishments the tourist will be met with drink prices that are extortionate and simply speaking to the women who work there will cost money. Red light areas can have many reputable pubs but don't be fooled by people who try to entice you into their pubs.
The Lone Traveller Scam
Lone conmen will look out for travellers who are holidaying abroad on their own. They will strike up a casual conversation about things they have in common such as how they are both travelling alone. Once the conmen has the traveller's confidence he will then proceed to insist they go to a "great" club or pub he has heard of. This is a scam; the conmen are promoters for the pub, once inside the drinks will be extortionate and the atmosphere can soon turn intimidating.
Always Check Your Purchases
You won't be the first holiday maker to come home with tightly wrapped market goods bought abroad only to unwrap them and find they weren't what you had actually bought. This is another common scam; buying goods that are wrapped out of sight and switched with something else. By the time you get home it will be too late and hopefully you will not have spent too much money in the first place.
Taxi Cab Scams
Time and time again tourists are warned not to get into unmarked taxis. However, it happens on a very frequent basis and can leave the unsuspecting tourist well out of pocket. Before you get into any taxi abroad always agree on a fare. Try never to get into unmarked taxi cabs as there is no guarantee that you will be charged the correct fare. Things can soon turn ugly if you argue with the taxi driver and you may end up in serious physical danger.
When you are on holiday you are more relaxed, in a positive state of mind and more open and friendly towards strangers. It is extremely easy to get duped by common holiday scams; these conmen are professionals who make a living this way. Remember if it looks to good to be true it usually is.
You might also like...