Supermarket Sweep Abroad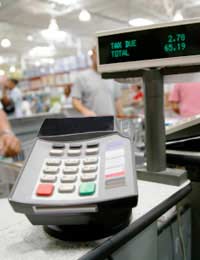 Surely one of the most exciting aspects of travelling abroad is discovering all the new treats and delicacies to be found in foreign supermarkets - and bringing some home as a tasty reminder of your trip!
Over the years, the advent of cheap and easily accessible travel to France has made it a popular hop for those stocking up on party food and drink, particularly at Christmas and for celebrations like christenings and weddings, but there are plenty of other destinations offering bargain supermarket buys on groceries and beyond!
What To Buy
The chances are, if you are travelling back from your holiday, rather than making a specific trip with the sole intention of stocking up for an event or function, then you will be limited on space, especially if you are flying home! However, if you have driven to Europe, and have space in your vehicle, there is nothing to stop you stocking up plentifully on groceries and home wares for your own use and consumption, and within the current guidelines and regulations.
Household Helpers
Washing powder, detergents, dishwasher tablets and fabric conditioners have always been good buys abroad - so it makes sense to purchase plentifully if space allows. Take a punt on bargain supermarket own brands too - the standards in France in particular are generally very high and as good as the branded competitors. Use the time in the household aisles to check out quirky crockery, cruet sets, tablecloths and coasters - often far cheaper than in the UK, and with cutting edge style and design - even in the supermarkets!
Fashionable Finds
Supermarket fashion in Europe is often superior to that found in the UK, so don't rule it out before giving it the once over whilst you are in store! Children's and babies' clothes and shoes are often brilliant buys in Europe, offering stylish and usual designs - and almost coming with a guarantee that you're not going to see the same thing on three other children at nursery!
Old Favourites
For years, tourists have brought back olive oil, olives and coffee from their overseas trips, but don't just stick to the tried and tested - load your trolley with teas, flavoured oils, savoury biscuits, herbs, spices, and unusual syrups and preserves - take the taste of your holidays home with you for further culinary experimentation - or if you enjoyed a particular dish whilst away, buy the authentic ingredients to make it at home!
But Remember...
Be aware though of certain restrictions - some items are not allowed to be brought in the UK (and indeed the European Union) because of the risk of pests and diseases.
In addition, there are certain products whose entry into the UK is strictly controlled, these include potatoes, some fruit and vegetables, fish, plants, shellfish, eggs and egg products. If in doubt, always check with HM Revenue and Customs before attempting to bring them into the country. If you declare your goods and they are deemed a banned import at Customs, they will be taken from you and destroyed, so always do your home work first!
You might also like...