Bargain Buys Abroad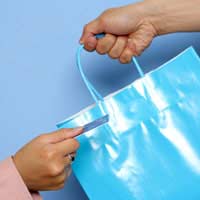 Holidays abroad are the ideal time to stock up on some bargains buys that you can't easily source in the UK - scouring bazaars and markets and shopping arcades is always an exciting part of travelling abroad, and with everything from electricals to suits being available at discounted prices in various parts of the world, assuming you know where to look, you are sure to be able to unearth up some really good deals whilst away!
Some places are renowned for their best buys, with pages of magazine editorial being devoted to 'where to buy' and 'what to buy' type features, and often with actual holidays and tours being arranged just to visit certain destinations with the sole intention of shopping.
Outside of organised trips, tourists often visit the same locations just to stock up on local produce and goods, yet, despite their popularity, and in most cases, promotion from holiday reps and travel agents, sticking to the tried and tested shops and markets won't always net you the best bargains. Exploration and research are the key words for buying bargains abroad, so do not be afraid to do your homework and seek out independent stores, street traders, supermarkets and out of town retail complexes in your hunt for those elusive rock bottom prices - sometimes it will be the smaller, off the beaten tracks places that will net you the best deals!
What To Buy And Where!
Still not sure if buying abroad is for you? Well here's just a few ideas for bargain buy destinations if you are still struggling to convince yourself!
Spain is famed for its textile industry, so its leather goods, for instance, shoes, handbags, belts and leather clothing is always a good buy, but do your research beforehand - there's little point in buying non Spanish leather goods in Spain, so make sure you are one hundred per cent of its value and worth.
Hong Kong is world renowned for its bespoke tailoring services - so much so, that many companies now do trips to the UK and hold made-to-measure sessions in hotels and conference centres around the country, but for the best bargains, you can't beat the outlets in Hong Kong itself - from mens' and womens' business attire through to designer inspired evening wear, you'll be spoiled for choice at give-away prices.
Moroccan influence in interior design, from gorgeous lanterns and light fittings through to wooden furnishings, are becoming more and more prevalent on the high street, but for authentic designs scour the Moroccan street markets and bazaars - and notch up some bargains along the way!
The fashion pack have long since hailed America as the place to head to for cut price banded beauty and designer labels, and with good reason! With most of the premium beauty brands stocked at well below UK prices in every US department store it is a shoppers paradise - just remember to add sales tax on in the relevant states and compare prices before you leave - but on the whole you will be quids in!
You might also like...